2022-2023
Free ski and snowboard lessons for Bromont residents
The mountain is offering free beginner ski and snowboard lessons to Bromont residents. Starting in December 2023, Bromont residents, young and old, who want to learn to ski and snowboard can do so in complete safety during 4 Première glisse lessons that will take place exclusively on the Pente-École.
Première glisse introductory courses are specially designed for people who have never skied or snowboarded before. It's a 90-minute group lesson that also includes ski or snowboard equipment rental.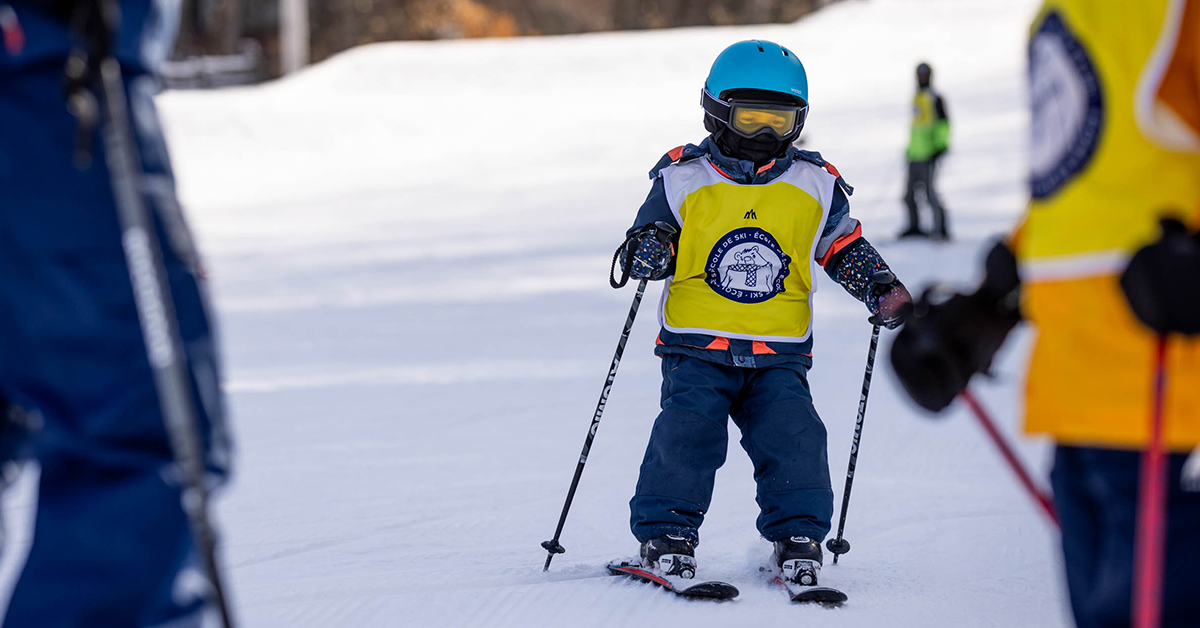 Reducing greenhouse gas emissions
We offer customers the possibility of offsetting their greenhouse gas emissions for their trip to the mountain. The option is suggested when purchasing online. All contributions are donated to Carbone Boréal and will be used to finance plantations located mainly in Quebec's boreal forest, but also on parcels of unused farmland.
Furniture donation
The 3rd floor of the administration building is being renovated. So we took advantage of this major clean-up to give a second life to furniture that would no longer be of use to us. Initially offered to employees, some twenty pieces of furniture and office supplies were finally donated to 6 local organizations
Welcoming the Bromont Garderies les Couleurs
On Tuesday, July 4, 2023, we graciously welcomed 4 and 5 year-olds from Garderies les Couleurs. The toddlers enjoyed the new slides, the Matelot and the Capitaine, added this year to the Moussaillons, right next to the Ile aux Aventuriers.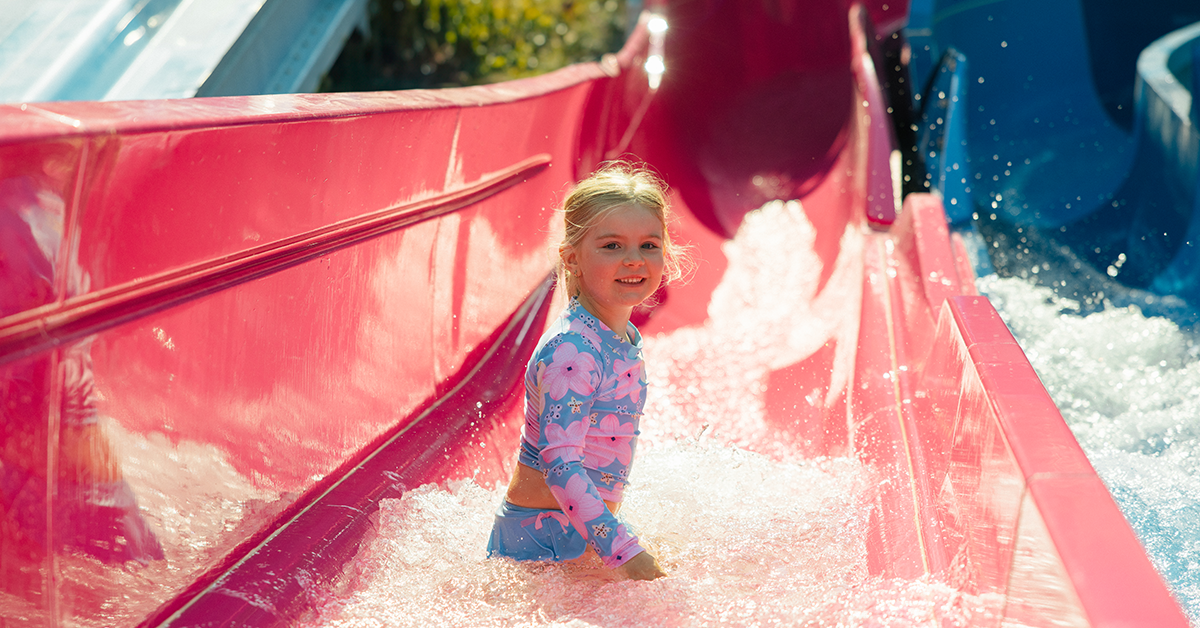 Car-pooling zone
A car-pooling zone is in place in the P1 parking lot of Versant du Village. Around 128 places are reserved for customers traveling with 2 or more people. The area demarcated by green banners is very close to the reception buildings and the foot of the slopes!
Bromont, montagne d'expériences opens its Water Park to Bromont residents
Bromont, montagne d'expériences is offering free access to the Water Park for Bromont residents on three days this summer: Saturday June 17, Wednesday June 28 and Sunday July 9. This includes access to all aquatic facilities and mountain activities such as alpine slide, gondola rides, climbing wall, trampo-bungee, disc golf and slackline park.
In addition, the company will make its Water Park facilities available to Bromont residents for affordable swimming lessons for their children. Made possible through a collaboration with the City of Bromont's Service des loisirs, des sports, de la culture et de la vie communautaire, the session of seven 45-minute lessons will be aimed at children aged 5 to 8.
Big spring clean-up
On May 10, the entire mountain team mobilized for a major clean-up operation. Together, we succeeded in diverting close to 300 cans and bottles from the landfill. In addition, the 90 km travelled by our ATVs during the activity for efficiency purposes were credited towards carbon purchases from Carbone Boréal. It was also an opportunity for employees to bring back their uniforms in order to recuperate their textiles.
Free access to the Mont Soleil lift for Bromont residents
The mountain is an integral part of Bromont's living environment and this action aims to ensure that as many citizens as possible can enjoy it. Resident skiers will have access to the Mont Soleil slopes from Monday to Friday, day and night, from Monday, February 27, 2023 until the complete closure of Mont Soleil in the spring of 2023 and from Monday, January 8, 2024 until the closure of Mont Soleil the following spring. Click here for more information.
A mini sorting center that recycles big!
A small bottle sorting center opened at the mountain in November 2021. Thanks to the Pleins Rayons apprentices who are now employed in the Hygiene and Sanitation and Food Services teams, we have managed to divert over 80,000 bottles from landfill. The returnable cans are then transported to the Granby IGA and the money collected will be reinvested in our sustainable development projects.
Welcome to the Centre de pédiatrie sociale Main dans la main
Two groups of young people from the Centre de pédiatrie sociale Main dans la main spent a day at the mountain and were introduced to the pleasures of skiing with our ski school instructors.
Turn Off Your Engine Initiative
Posters have been put up at the drop-off point to invite customers to turn off their engines. Obvious for some, a little less so for others, our beautiful posters are in place as a little reminder.
Addition of charging stations
Four new electric vehicle charging stations have been installed in the P2 parking lot.