THANK YOU FOR THE BEAUTIFUL SEASON, SEE YOU NEXT YEAR!
Open from June 12 to October 9, 2023
Explore our courses
From the base or the top of the trees, choose your own adventure course. Test your agility, walk or climb your way through the 4 levels of this forest game for the whole family!
Climbing wall
Zipline
Rope games
Giant swing
Summer 2023 rates
Departures at 10 a.m., 11:30 a.m., 1 p.m. and 3 p.m. Select your time slot at the time of purchase.
Presale
1 m 73 and more
(arms raised)
$29
Presale
1 m 57 to 1 m 72
(arms raised)
$22
Same day
1 m 73 and more
(arms raised)
$34
Same day
1 m 57 to 1 m 72
(arms raised)
$27
4-level course
Venture into our different circuits on several levels of heights and difficulties. Children will enjoy it as much as thrill seekers!
Moreover, our double hook system holds you at all times by at least one hook and both hooks can never be opened at the same time. Have fun and for the intrepid, go beyond in complete safety!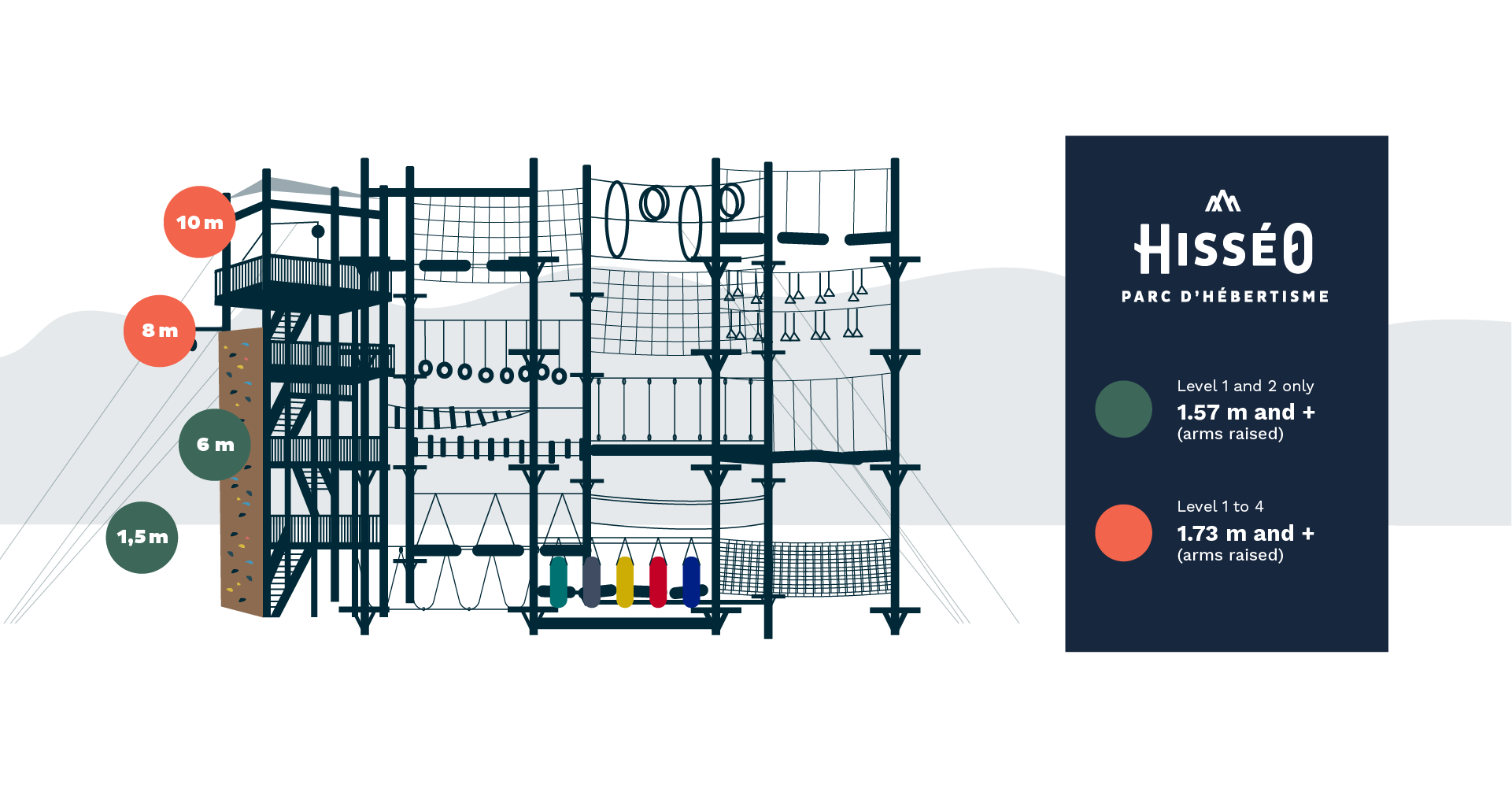 Important to know
Risk and Regulation Acceptance Form to be filled out on site when you arrive at the Versant du Village Ticket Booth;
This activity does not require a specific age, but two factors will be taken into account: the minimum height (1.57 m or 5'2″ with arms raised) and the strength of the person to handle the lanyards. Generally speaking, very little strength is required;
Sneakers and sportswear are mandatory. Avoid short clothing and caps. Sandals are not allowed. Long hair should be tied back;
Maximum weight: 250 pounds (113 kg);
Our guides will explain the park's safety rules and the operation of the equipment;
For first time participants, the initiation course must be completed without fail under the supervision of a guide before accessing the course.
Course of the activity
Welcome of the participants
Explanation of the safety rules of the park and the operation of the equipment
Initiation session of about 10 minutes
Approximate duration of the activity 2 hours.
Essential information
Present yourself at the Ticket booth 10 min before your activity
Directions
We have answers
for you
FAQ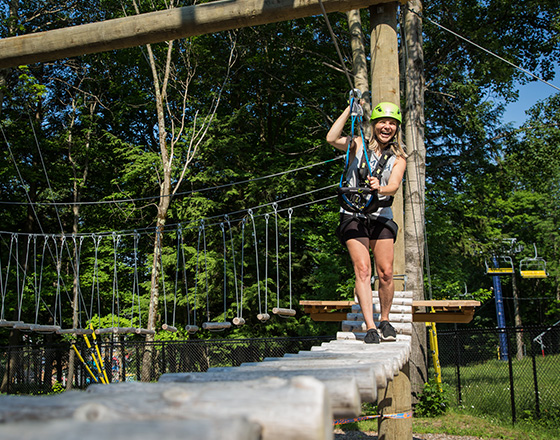 Group outings
With four seasons of activities and a huge playground, Bromont is the place to be for school groups and day camps. For sports, recreational or educational activities, entrust the planning of your outings to our corporate team.
Information request