What to plan for a successful visit?
Is this your first visit to the mountain?
Here is some relevant information to know in order to make your experience exceptional.

For a perfect day at the Water Park:
Clothing
The Water Park is a family environment. Guests are required to wear appropriate swimwear:

Swimsuits must be opaque;
Tangas are not permitted;
Monokinis are not permitted.

Waterproof diapers must be worn by toddlers.
Burkinis are permitted in the tube slides and wave pool up to the black safety line only.
T-shirts adapted for swimming and fitted to the body (type "rash guard") are accepted.
Clothing made of natural fibers such as cotton, linen and hemp are not permitted.
Water socks are permitted.
The wearing of accessories (hats, glasses, shirts, shoes, etc.) is not permitted in certain activities.
Goggle cords are mandatory.
To protect yourself from the sun, it is important to wear a hat, apply sunscreen and hydrate regularly.
Safety
For toddlers: the diaper shirt is mandatory. Jacket and flotation devices are allowed in some areas of the Water Park.
Animation
During the high season, activities are organized to set the mood at the Water Park: music, animation, games, dance, mascots, participation prizes to be won and many surprises. Please note that the animation schedule may vary according to traffic and weather conditions.
Weather conditions
Rain does not affect Water Park operations or swimming conditions. However, it may result in the closure of certain mountain activities such as the climbing wall or Trampo-bungee. In the event of a thunderstorm, operations close for 30 minutes after each thunderstorm to maintain a high level of safety.
In case of doubt, before you travel, please consult the Conditions page to find out our opening hours and all the details concerning the open activities. Follow our Facebook page for more information.
Essential information
150, rue Champlain
Bromont (Qc) J2L 1A2
Directions
We have answers
for you
FAQ
Bromont Water Park
Quick overview
4
heated
pools
13
slides of
different levels
7
Mountain
Activities
Water park and Mountain Activities
Take advantage of the Water Park and our new Mountain Activities: gondola ride, climbing wall, slackline park, Trampo-bungee, Disc golf and hiking trails. For those who want more, add a Birds of Prey Show to your day!
Services
Discover all the services and amenities at your disposal to optimize your mountain experience.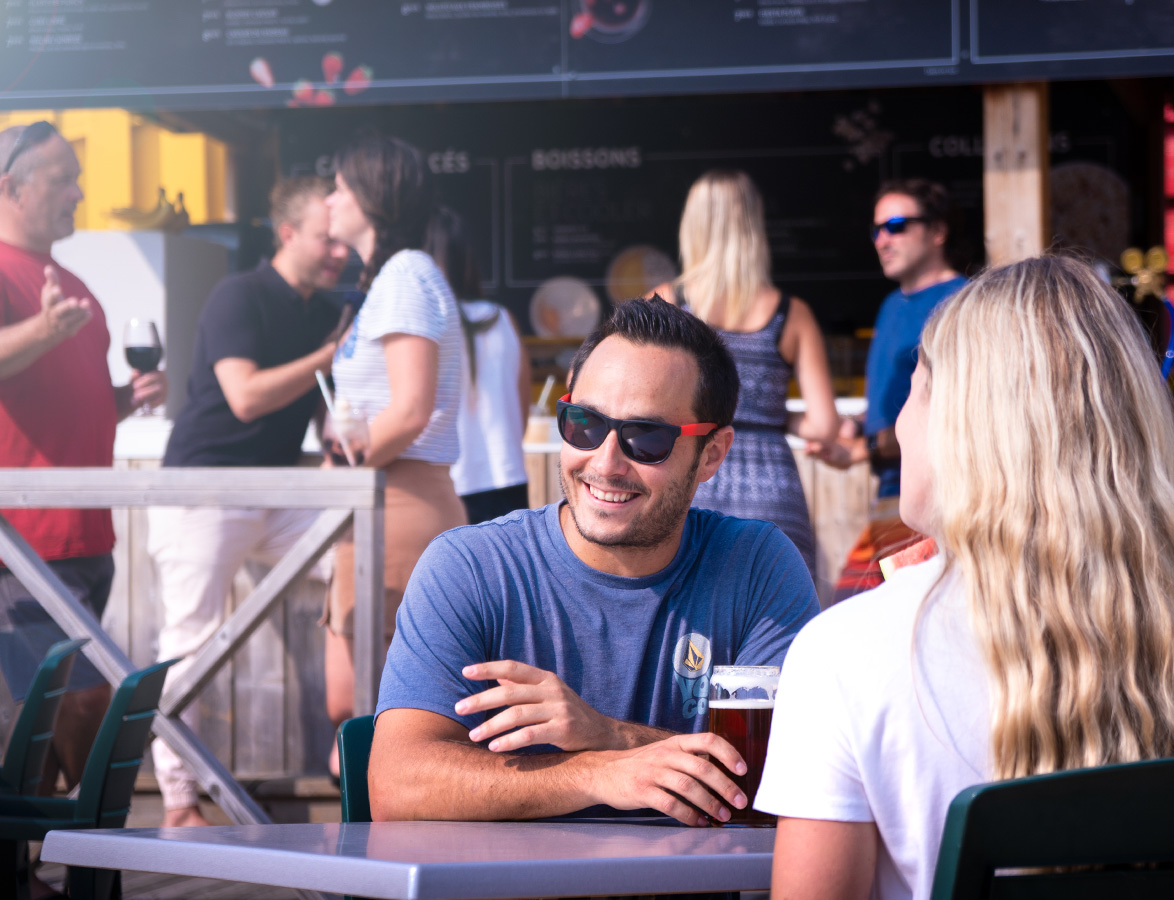 Group outing
Would you like to organize an outing?
With friends or colleagues, discover a multi-activity center in the middle of nature and share a memorable moment.
See all details
Last thing not to forget
Water Park Rules and Regulations
Learn about the rules and regulations of the Water Park to ensure a fun and safe environment for all.
Go in the water!
Make the most of the Water Park and Mountain Activities! Buy a web ticket the day before your visit or a season pass for the 2021 season.