It was this year that you were convinced by friends and family to jump on skis and finally learn the sport that always precedes après-ski? Like all people who are new to an activity, you may have made the famous beginner's mistakes. Marie-Hélène Bourbonnais, Director of the Ski School and Boutique and level 4 trainer, gives us her tips on how to start skiing while being well prepared!
Good boots
Ski boots are the most important piece of equipment! It's a myth that they have to hurt. If you feel pain when you wear your boots, they don't fit properly. If you only have one piece of equipment to buy, I would advise you to buy a good pair of boots and rent your skis.
A lesson changes everything
Start right away with the right basics! They will serve you at all levels of skiing. The position on your skis will be the same whether you are a beginner, intermediate or advanced. It's your speed and agility on the slopes that will change.
A little friendly advice: avoid conflicts by trying to teach your children or your partner yourself. Let an instructor teach them!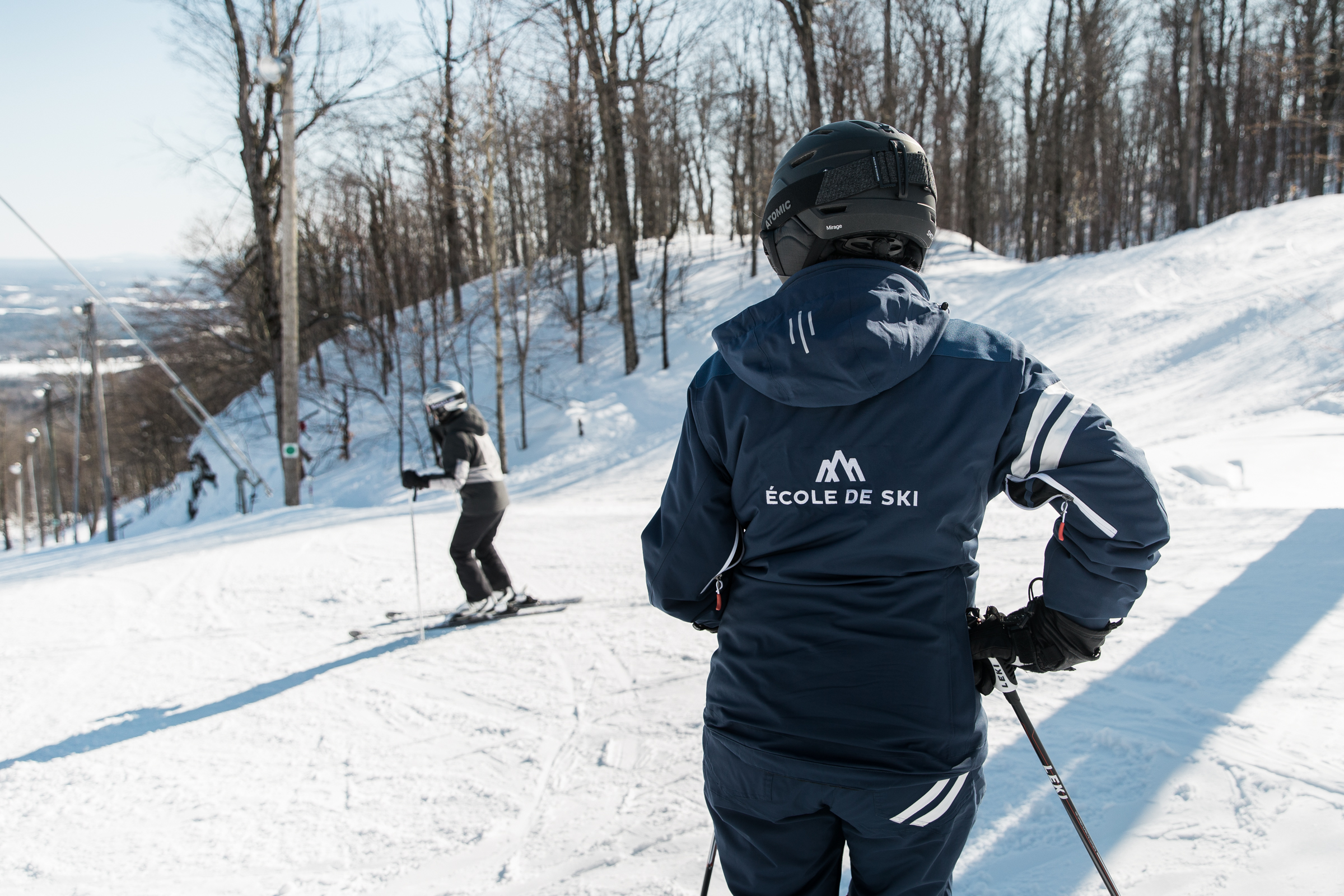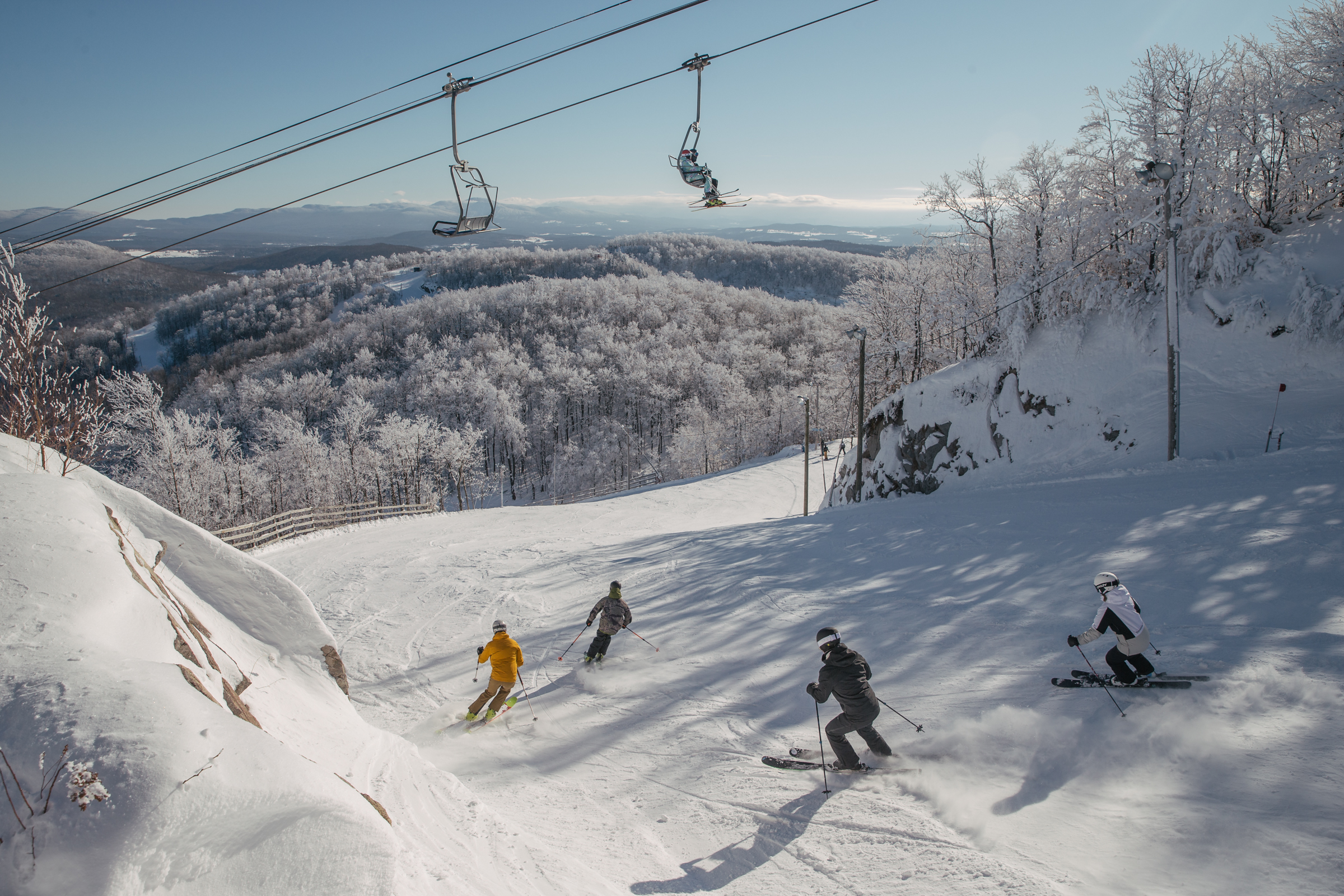 Having fun on easy terrain
It's a misconception that you have to go to the difficult slopes to get better. Start by building your skills on easy terrain. Practice making shorter and faster turns on the green runs you know! On difficult, steep slopes, beginners will stiffen up and feel unsafe. The fun of skiing is sliding, don't forget that!
Don't be afraid of the weather
Did you know that snow really does slide well when it rains? Skiing in the rain can be fun, all you need is the right clothes! The same thing happens when it's very cold: there are few people on the mountain and the snow is beautiful. Enjoy it!
Don't forget to live the mountain experience
Take the time to live the whole mountain experience! Skiing is of course about enjoying the great outdoors, but take a break in the Summit Chalet for a hot chocolate, enjoy the view from the new lookout or experience the evening skiing!