Today, Bromont, montagne d'expériences unveiled the name and brand image of its aerial adventure park at Mont Soleil, which is scheduled to open on Monday, June 12.
"We were eager to unveil the new image of the aerial adventure park," said Marc-André Meunier, Director of Sales and Marketing. "Hisséo represents an important addition to our summer and fall activities. Access to the adventure park will also be available as an option to the Water Park ticket at an attractive rate. It will be a great activity for the entire family!"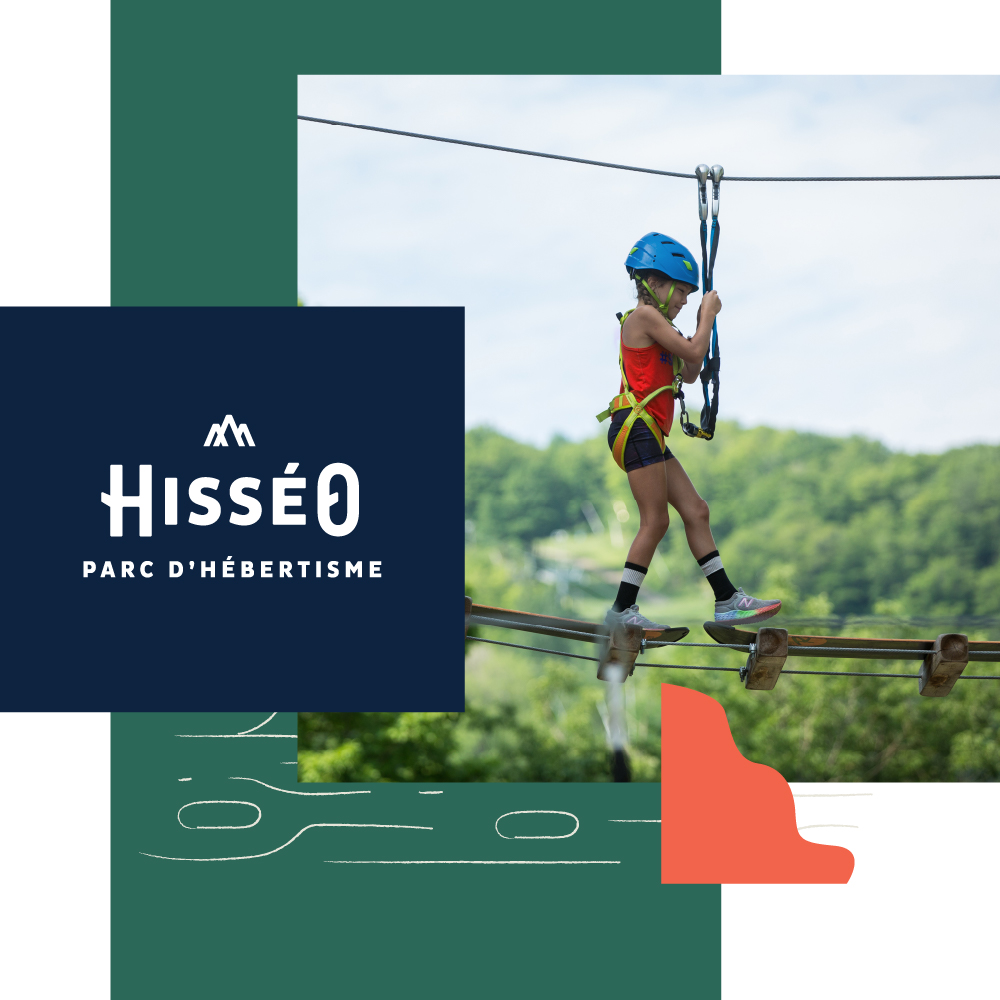 In the heart of Mont Soleil, the Hisséo aerial adventure park is composed of different courses combining climbing walls, zip lines, rope games and giant swing. The circuits, on 4 levels of height and difficulty, will please both children and thrill seekers alike. The only one of its kind in the region, the aerial adventure park will complement the activities offered by the resort's water park and mountain bike trails.
To discover Hisséo, visit https://www.bromontmontagne.com/en/hisseo-en/
About Bromont, montagne d'expériences
As a major mountain destination in Eastern Canada, anchored in its environment and recognized for its unique charm, the mission of Bromont, montagne d'expériences is to combine the natural attractions of the mountain and the abundance of regional tourism to create moments that will delight families and outdoor enthusiasts. Bromont, montagne d'expériences is currently working on its Altitude project, with investments totalling $111 million by 2026.
– 30 –