Frequently asked questions
Web purchasing procedure
Forgot your password? Here is the procedure.
When you make your purchase, at some point, the system will ask you to log in with your email address. If this is the first time or you have forgotten your password, you can click on the link to that effect.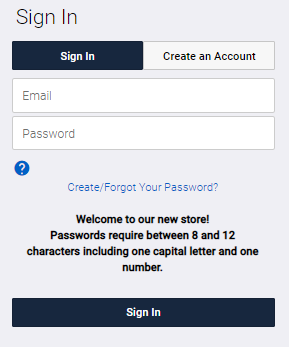 You must then fill in all the fields and click on "Reset Password". The following window will open :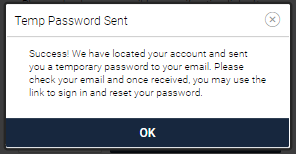 At your email address, you will receive a message to set a new password. You must click on the link in green.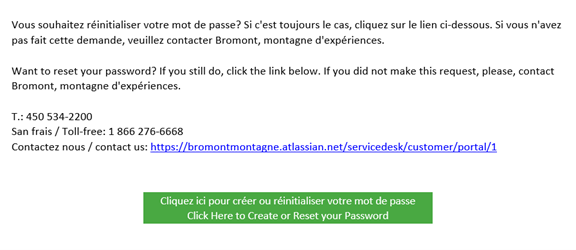 This will bring you to the window to reset your password. The password must be between 8 and 12 characters long, including one capital letter and one number.
You are now in your file. You can make the necessary changes and then save it.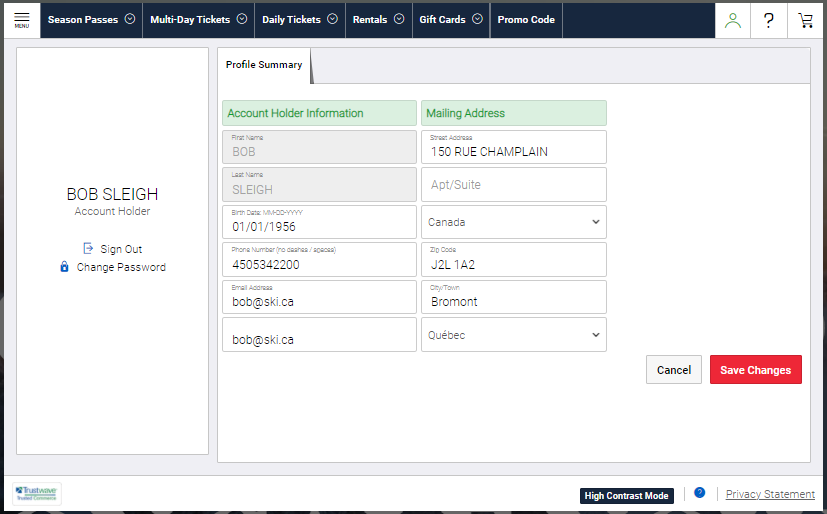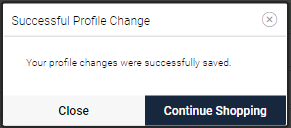 Why the system doesn't accept the email used in my transaction?
The new transactional platform requires a unique email in our system for all individuals over the age of 18. If the email you are trying to submit is already in our database for another person, the system will block the creation of that record or not allow you to retrieve an existing record.
In order to correct the situation, you must use another email that you have access to or you can contact a customer service representative who will be able to correct existing records by changing their emails.
Why don't I see other family members or the friend I want to make a transaction for?
Log in to your folder and click on the icon:

You will have access to your name and all the people linked to your file. If you only see your own file, you will need to contact a customer service representative who will be able to link existing files allowing you to purchase products for these individuals.
I would like to pay for my purchase with a gift card but I don't have the PIN.
If you have an old mountain gift card, the PIN will be "1234".
If you purchased a gift card on our website during the 2021-2022 season, you will have received the PIN with your purchase.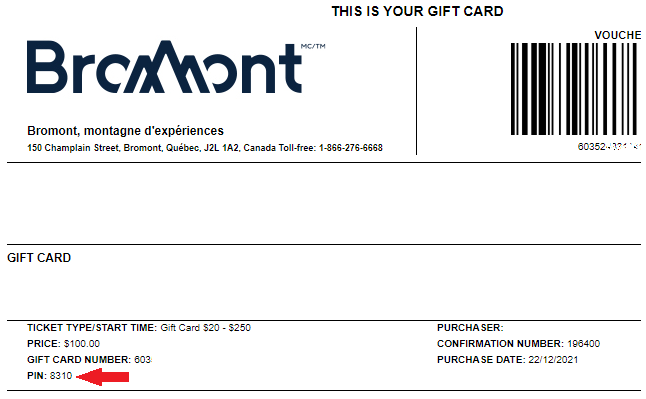 I am trying to rent equipment but am unable to complete the transaction.
It is possible that the inventory at the time you selected was reserved during the time you were taking to complete your transaction. We suggest that you retry your transaction by changing the time you selected.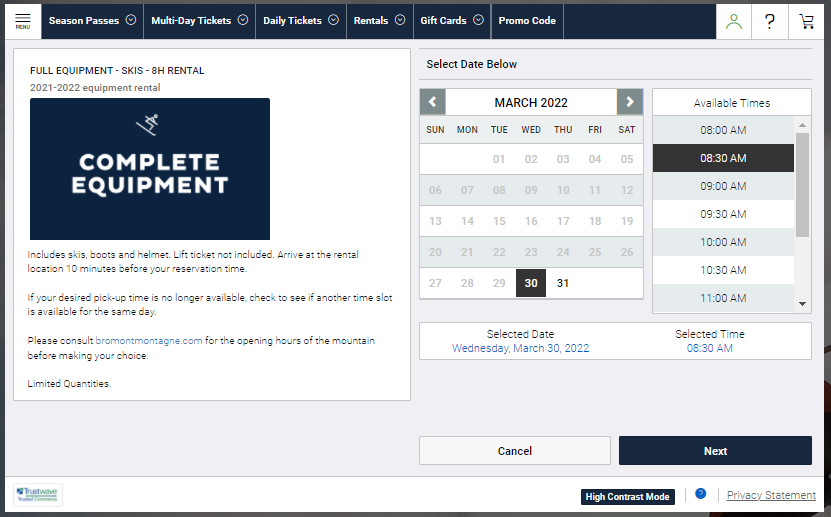 Online reservations for your equipment are required. We do not take clients on site without a reservation.
I already have a reload card and I want to buy a season pass. The website charges me a deposit again. What can I do?
The Reload mode is not back for the moment on the online purchase. It is therefore normal that you do not see a way to enter the card number on the website. Also, the deposit is automatically added on all purchases requiring an RFID card.
However, rest assured that when you come in to activate your product and give us your old card, we will refund the deposit you paid on your purchase.
Also, if you add options to your season pass, you will also have to pay a deposit for each product. Again, we can refund the deposit on any card that is returned for encoding.
I did not receive my purchase confirmation email. How can I validate my purchase?
First, check your junk mail. It is possible that your order may be stuck in processing. Our team handles these cases several times a day and will make sure that the order is processed as soon as possible.
If you still have not received a confirmation after 24 hours, you can contact a customer service representative who will validate your purchase. We can also resend your confirmation email to access your products.
I bought a ticket for a fixed date but something came up that prevents me from coming to the mountain. How can I change the date?
The fixed date ticket is not refundable or transferable. You must fill out the following form if you are unable to come to the mountain on the selected date. The form must be submitted no later than 5:00 p.m. the day before your visit. A customer service representative will contact you to follow up on your request.