INCLUDED WITH YOUR ENTRY TO THE WATER PARK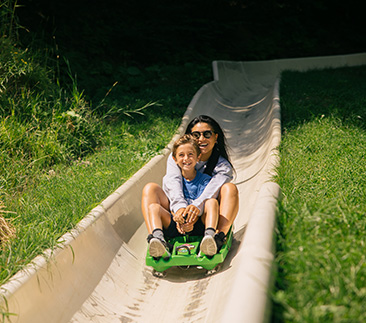 Alpine luge
Alpine luge is a must at the mountain! Start or end your day with this activity. Young and old alike will have fun, guaranteed!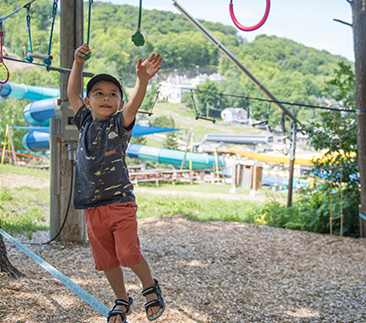 Slackline park
Discover your skills through the different obstacles. Take on the challenge of crossing the course of 4 slacklines, without touching the ground!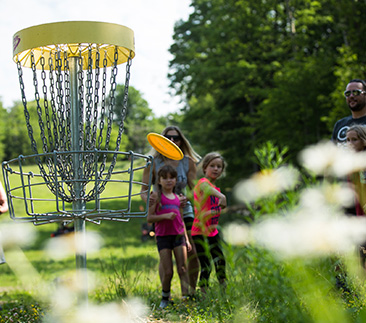 Disc golf
New circuit in Mont Soleil! Inspired by traditional golf, Disc Golf is played with three discs (Frisbee) that must be thrown into the five metal baskets of the circuit.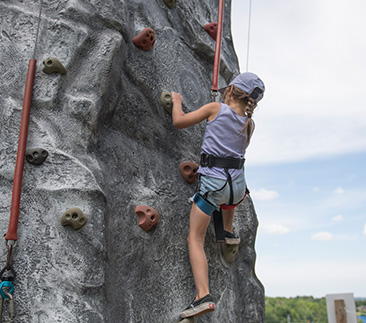 Climbing wall
Aren't you afraid of heights? Try our 24-foot self-insured climbing wall! With 4 different facets, participants will discover beautiful challenges.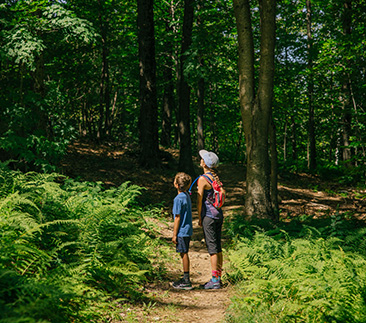 Hiking trails
Discover all the trails of different levels to reach the top of the mountain and contemplate the most beautiful landscapes.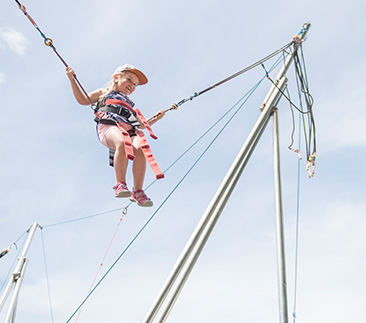 Trampo-bungee
For those who have a lot of energy to spend! The Trampo-bungee is a trampoline with a bungee cord, where the participant is attached with a harness to jump safely.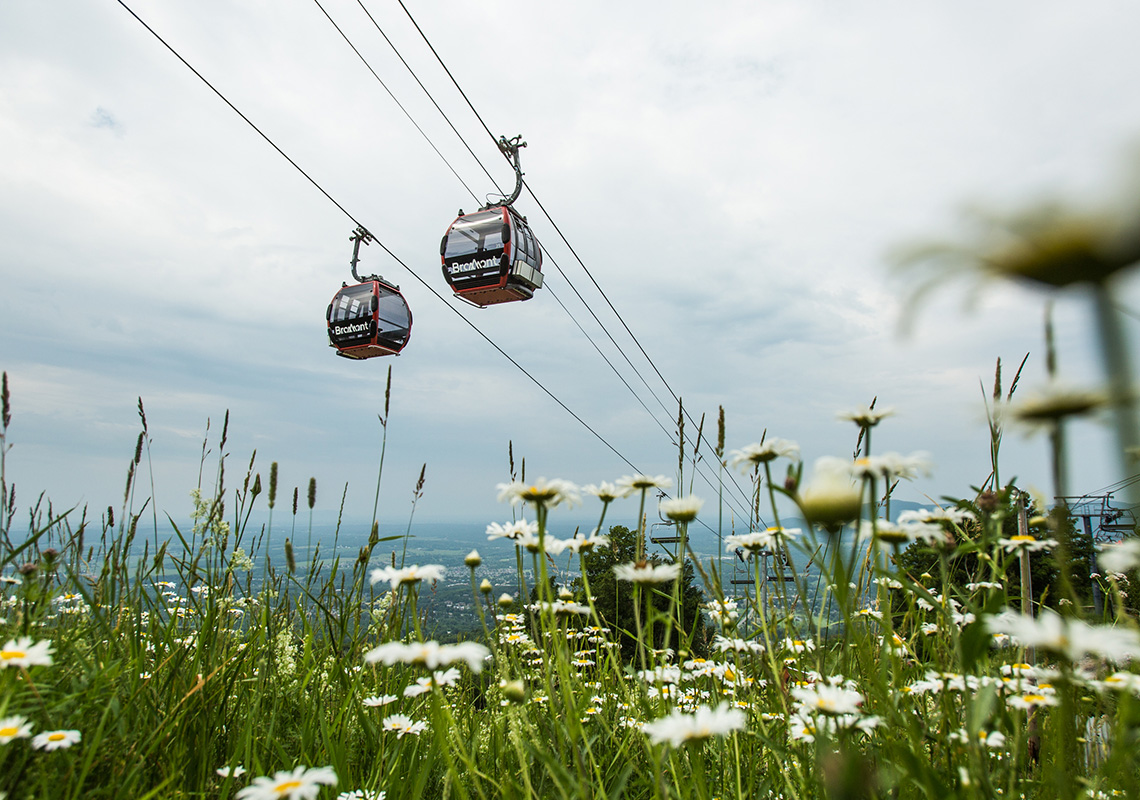 Gondola ride
Access the summit by chairlift or gondola and admire the Eastern Townships mountains from our new lookout.