Sunday, February 5, from 9 am to 4 pm – Annual Alpine Touring Challenge
Do 1, 2, 3, 4 or 5 different trails! Scan the QR codes at each trail to register for a chance to win several prizes such as:
– Oberson gift cards valued at $800
– 5 Rossignol alpine hiking bags
– 10 bags of Rossignol ski boots
– 2 alpine hiking passes for the 2023-2024 season
– Thule roof box
– And much more!
1 ascent = 1 chance to win
Download all tours (Beginner, Intermediate, Advanced, Expert, Marathon)
Example of a suggested circuit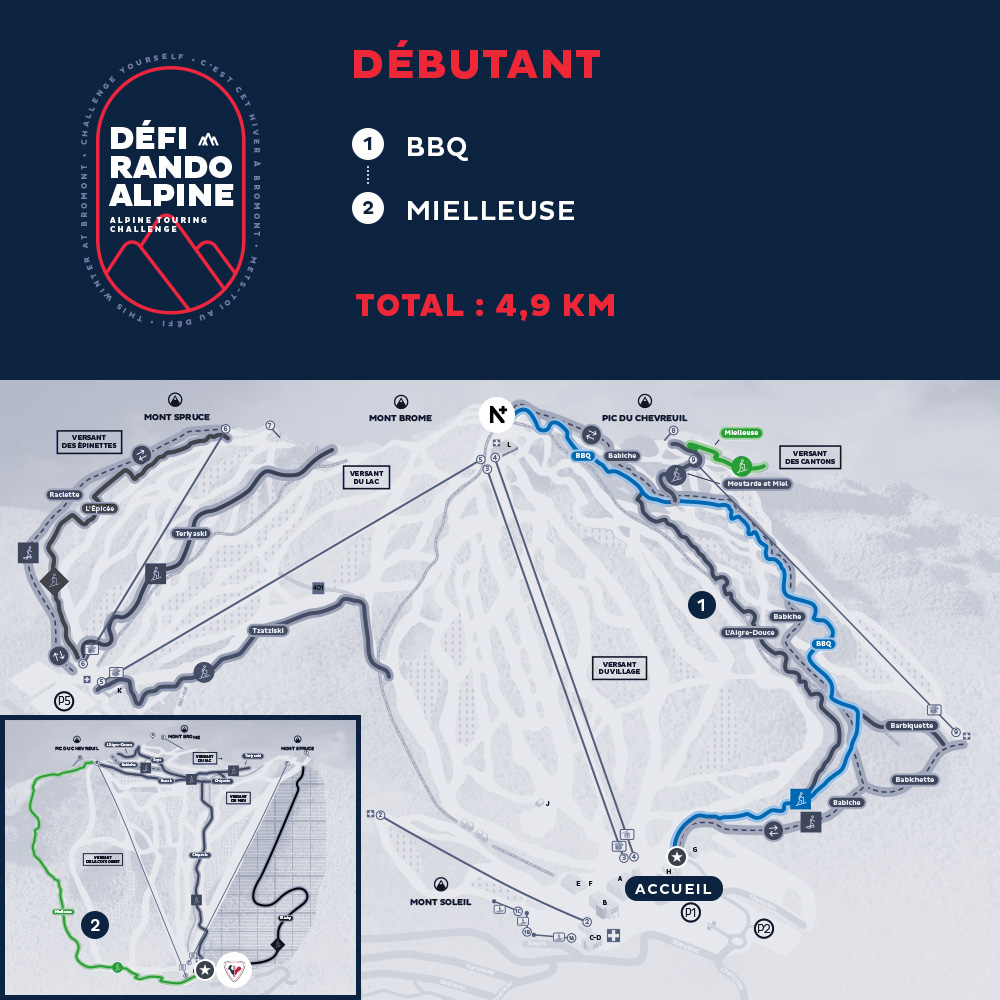 Night alpine touring – Friday, February 10, 2023 5@7 pm (formerly Friday, Feb. 3rd)
Registration is full! Only the winners will be contacted.
New for this year! Enter the draw for a chance to win your place in the night alpine touring on Friday, February 3rd. The event will start with the ascent of the BBQ trail on the Versant du Village. There will be three departures: 5:20pm, 5:40pm and 6pm. We will then wait for you at the Chalet du Sommet where we will give out prizes to all participants! Limited places.
Where
Versant du Village, des Épinettes, de la Côte Ouest and des Cantons